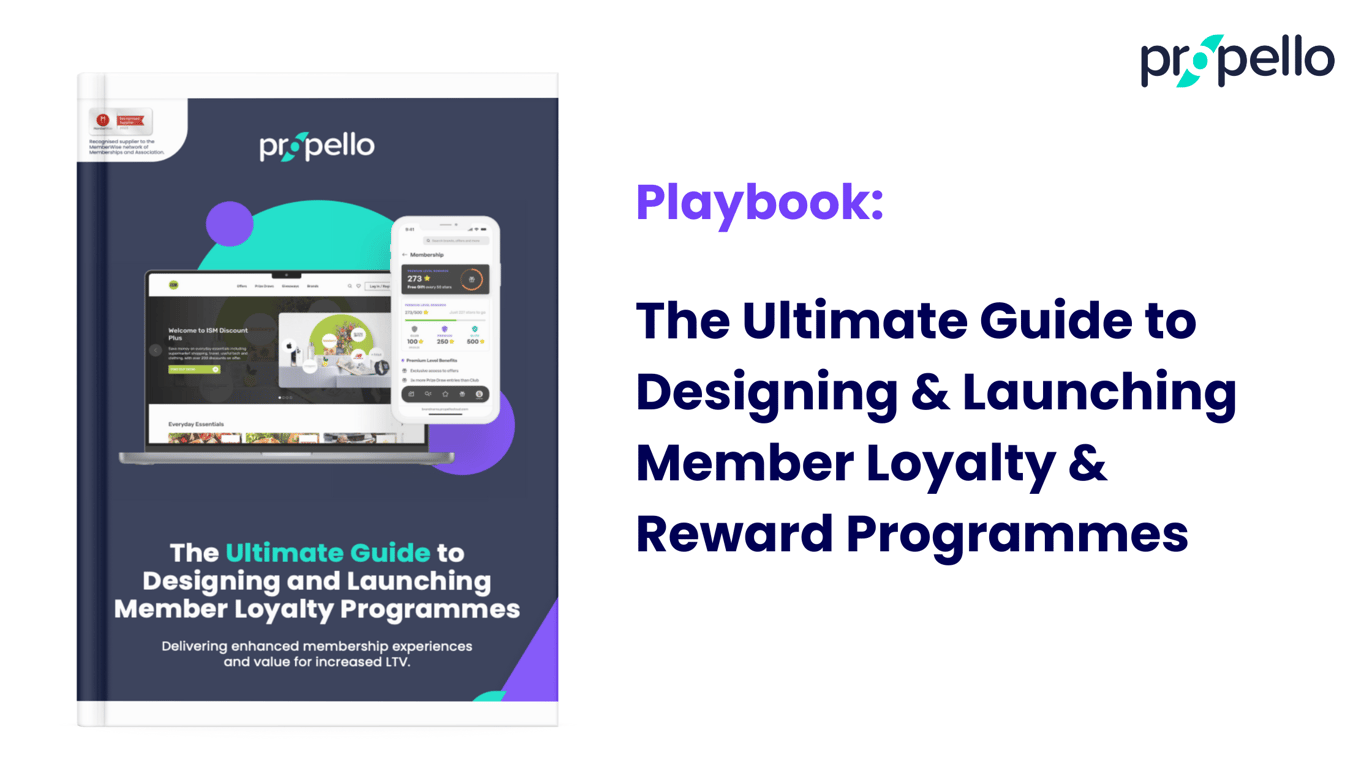 The Ultimate Guide to Designing & Launching Member Loyalty & Reward Programmes
Designed to provide you with all the tools and knowledge you need to create a successful member rewards and retention programme from start to finish



We're committed to your privacy. Propello Cloud uses the information you provide to us to contact you about our relevant content, products, and services. You may unsubscribe from these communications at any time.
Why member reward and retention programmes are vital for driving engagement and nurturing long-term loyalty.
How to lay strong foundations for your member retention programme, identify target audiences, and assess engagement.
Setting clear goals, which KPIs to track, establishing your unique value proposition and realistic budgets.
How to deliver unforgettable and engagement experiences
Key considerations for successful implementation of member reward programmes
Why use an outsourced, white label reward programme provider to, leverage: tech, readily available incentives and membership engagement expertise.
Trusted by top brands