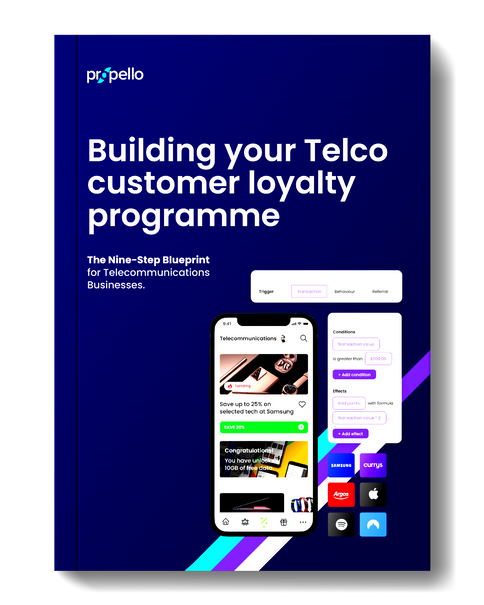 We're committed to your privacy. Propello Cloud uses the information you provide to us to contact you about our relevant content, products, and services. You may unsubscribe from these communications at any time.
Discover the secrets to building a successful loyalty programme in the Telecommunications industry
The Nine-Step Blueprint for Telecommunications Businesses. In this guide, you will:
Learn the importance of loyalty programmes in the competitive telecoms industry.
Discover a comprehensive nine-step blueprint to build a robust loyalty programme.
Target rewards to meet the specific needs and preferences of your Telco customers.
Design an enticing programme structure with targeted rewards and redemption options.
Create compelling communications and a seamless rewards experience.
Partner with Propello for a user-friendly platform and advanced loyalty solutions.
Trusted by top brands